heart of provence tour
Provence Southern France
17 - 24 June 2024 : 1 vacancy
23 - 30 June 2025 : 8 vacancies
Experience the true spirit of Provence as we journey off-the-beaten-path and explore the charm, beauty and unique way of life that has inspired so many artists, writers, chefs and others seeking a connection with nature and joy for living.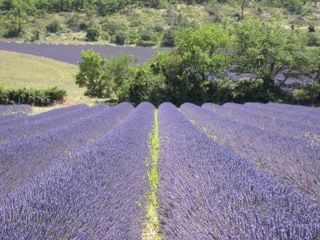 Enjoy quiet strolls through beautiful villages and fields of lavender in all their glory. Visit vibrant markets, aromatic gardens, essential oil distillers, historical sites and beautiful countryside. Follow in the footsteps of Vincent Van Gogh and Cezanne and be delighted by the true character and hidden joys of Provence.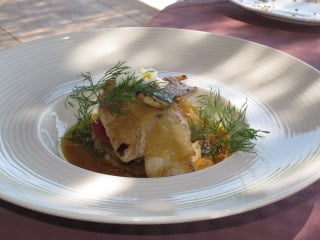 A love of good food and wine is central to Provencale culture. You will savour a tantalizing contrast of tastes and aromatic delights from gourmet cuisine to delicious traditional fare. All enjoyed in charming surrounds and at a leisurely pace. You will also enjoy creating your own delicious dishes during a delightful Provencale cooking class.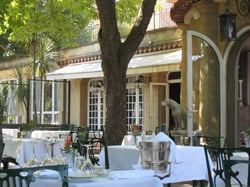 Our accommodation is in two locations. The first is a delightful family owned hotel located near the center of the gorgeous market town of St Remy-en-Provence with courtyard garden and swimming pool. Our second hotel is a beautiful small luxury hotel in the heart of Aix en Provence, set in a magnificent garden.
"It was a big trust factor to take a trip I only heard about thru the Internet. But I was so pleased to have found the trip even better than my expectations. You both put a lot of thought and great heart in planning the trip. Many thanks for great memories." - Virginia Bertelsen, California USA

"Thank you for a blessed week - blessed with sun, earth, history, FOOD!, and most of all by your caring, funny and generous presences. I can't pick out a 'best', it was all wonderful." - Gina Arents Lutherville USA
Click here for more photos of the Heart of Provence Tour