Greetings from Robbi and Jim
A very warm welcome to all of the members of our Aroma Tours Newsletter in over 30 countries around the world.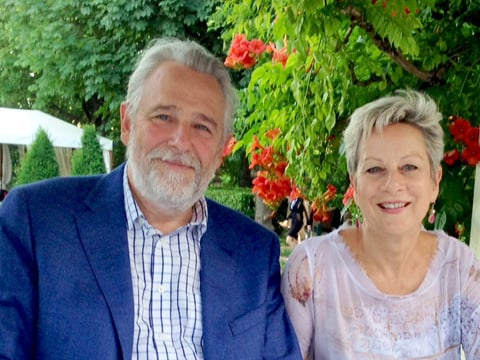 Robbi and I trust that you have enjoyed a wonderful Festive Season and we wish you peace and prosperity in the year ahead.
We have enjoyed a much needed break with dear friends and family and now with hearts filled and batteries recharged, we are busily completing the preparations for our upcoming Aroma Tours season.
Robbi and I feel truly blessed to once again be sharing our passion for the fabulous places and experiences that we love with delightful people from around the world.
We look forward to the pleasure of welcoming you to one of our wonderful small group tours this summer and we are thrilled to see that demand for our 2023 season is the strongest we have ever seen!
As this is always our busiest time of the year we invite you to "Sieze the Day" to be sure of securing your place.
Aroma Traveller Impressions
One of the great pleasures for Robbi and I after each tour season is receiving messages of thanks from our Aroma Travellers. We have compiled a few below from our past adventures and hope that you enjoy reading about their experiences with us.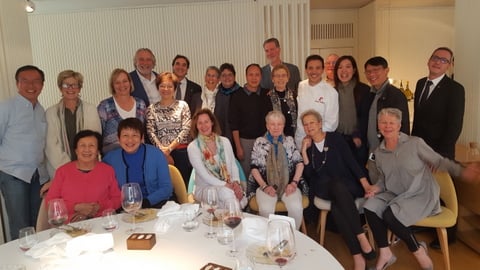 Afterglow from a glorious leisurely gourmet lunch in a fabulous 2 star Michelin restaurant in Spain.
We have received many lovely messages of thanks over the years and we invite you to visit our Guest Review page to read about our past guests Aroma Tours experiences.
Our Current Booking Status
The enthusiasm for our Aroma Tours has been outstanding with a wonderful 2022 season now completed and this year's tours already down to the last few vacancies or sold out.
For detailed information about any of our tours please visit our tour information page and if you would like to join us please visit our make a reservation page.
If you would like us to hold your place(s) for a few days so that you have time to comfortably make your other arrangements please let us know at jim@aroma-tours.com
It is our pleasure to assist you with any questions you may have and we invite you to get in touch with us at jim@aroma-tours.com
Please note
Our up-to-the-minute booking status is available via our calendar page
Flavours of France
Robbi and I are very excited to be offering our spectacular new gourmet tour, exploring the beauty, culture and fabulous gastronomic traditions of eastern France.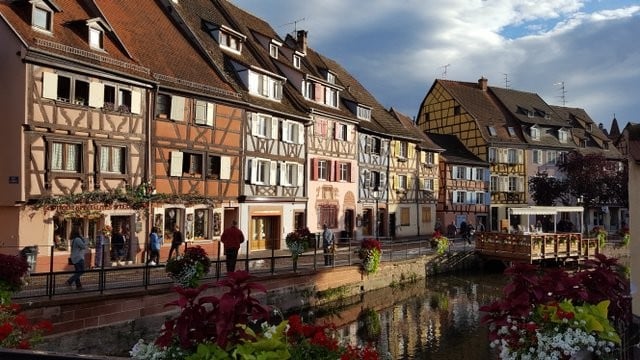 Experience the fascinating heart of Lyon, the gourmet capital of France and enjoy journeying through the beautiful vine clad countryside of Burgundy and Alsace with their gorgious hilltop villages, medieval towns, lush vineyards, spectacular chateau and gardens.
Elegant 4 and 5 star small luxury hotels and spectacular gourmet cuisine and wines are a feature of this tour.
Your taste buds will be tantalized in some of France's finest restaurants, from hidden gastronomic treasures, to spectacular 3 Michelin star fine dining; with a total of 7 Michelin stars during our week together.
There are still 2 vacancies available for Flavours of France and we would love to share this spectacular and luxurious French gourmet adventure.
Travelling Solo in a Group
As well as couples and friends travelling together, we are regularly joined by solo travellers - mostly women, who appreciate being able to journey with liked minded people from around the world, without the need to do all the planning and take on the daunting task of touring by themselves.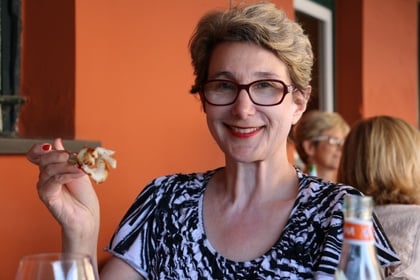 Joining one of our small group tours is easy and we have already made all of the arrangements on your behalf to ensure that you have a delightful, stress-free holiday with the focus on having fun.
Having a ready-made group of friends to travel with, and us to take wonderful care of you is the way to go!
There is no extra charge for solo travellers who are willing to share a room with another same gender guest from our group.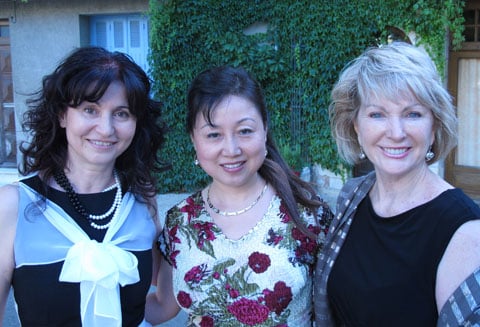 We have carefully crafted off-the-beaten-path itineraries that are the perfect balance of structure, experiences, details and free time to enjoy in your own way.
Our Invitation
Robbi and I look forward to welcoming you to one of our delightful Aroma Tours in 2023.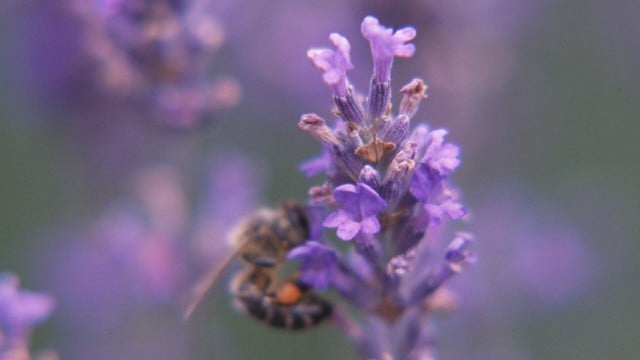 For detailed information about any of our tours please visit our tour information page and if you would like to join us please visit our make a reservation page.
As always if you have any questions or if you would like us to assist you personally with advice about your travel arrangements or with any other details please contact us at info@aroma-tours.com
Warmest regards,
Jim and Robbi